Beef
ProViande processes beef in various cuts. Both fresh and frozen, and from carcasses and technical parts to portioned meat products. Our cattle are purchased directly from farmers in the region (Brabant, Limburg) and from various selected French farmers. All cattle are slaughtered in the Netherlands and processed in-house. In this process, we focus on:
Liveable transport.
Optimal food safety, in accordance with HACCP guidelines.
Constant product quality.
THE CUSTOMER AT THE CORE
In processing and deboning our beef, we always think and work from the customer's perspective. Any specific wishes? Let us know and we will provide you with the best beef. The desired cuts and loose parts can be supplied in various qualities. Carefully packaged and clearly labeled, in accordance with the labeling guidelines and our customer agreements.

LIMOUSIN-BEEF
ProViande mainly processes Limousin cattle. This strong breed originated in the French Limousin province and yields a beautiful fat marbling that melts away during cooking and gives the meat a delicious, intense taste. Proviande's Limousin cattle graze in selected nature areas, where theyenjoy maximal peace and space. The result is delicious, tender beef of the highest quality.
BETER LEVEN KEURMERK
Beef with the Beter Leven quality mark signifies animal-friendly beef. The more stars, the more attention is paid to the welfare of the animals. ProViande recognises the importance of the Beter Leven quality mark. We work together as much as possible with farmers who have embraced the Beter Leven program with two stars
Cattle with a Beter Leven two-star quality mark:
Have more space (6.6 m²) to move around, eat, fatten, and rest and have access to a soft straw space to lie down.
The calves walk outside for 180 days, 12 hours a day, or for 135 days, 24 hours a day.
The calves stay with their mother for at least five months.
Castration is only permitted anasthetically in bulls younger than two months, with pain relief afterwards.
Transport from farm to slaughterhouse never lasts longer than ten hours.
The requirements for Beter Leven are tested periodically by an independent, accredited body.
TRANSPORT
ProViande has an export license for food transport within and outside Europe. For transport to Dutch, Belgian and German customers we use our own modern trucks as much as possible. For other transport, we can rely on an extensive network of transport companies, which move the products under the best conditions.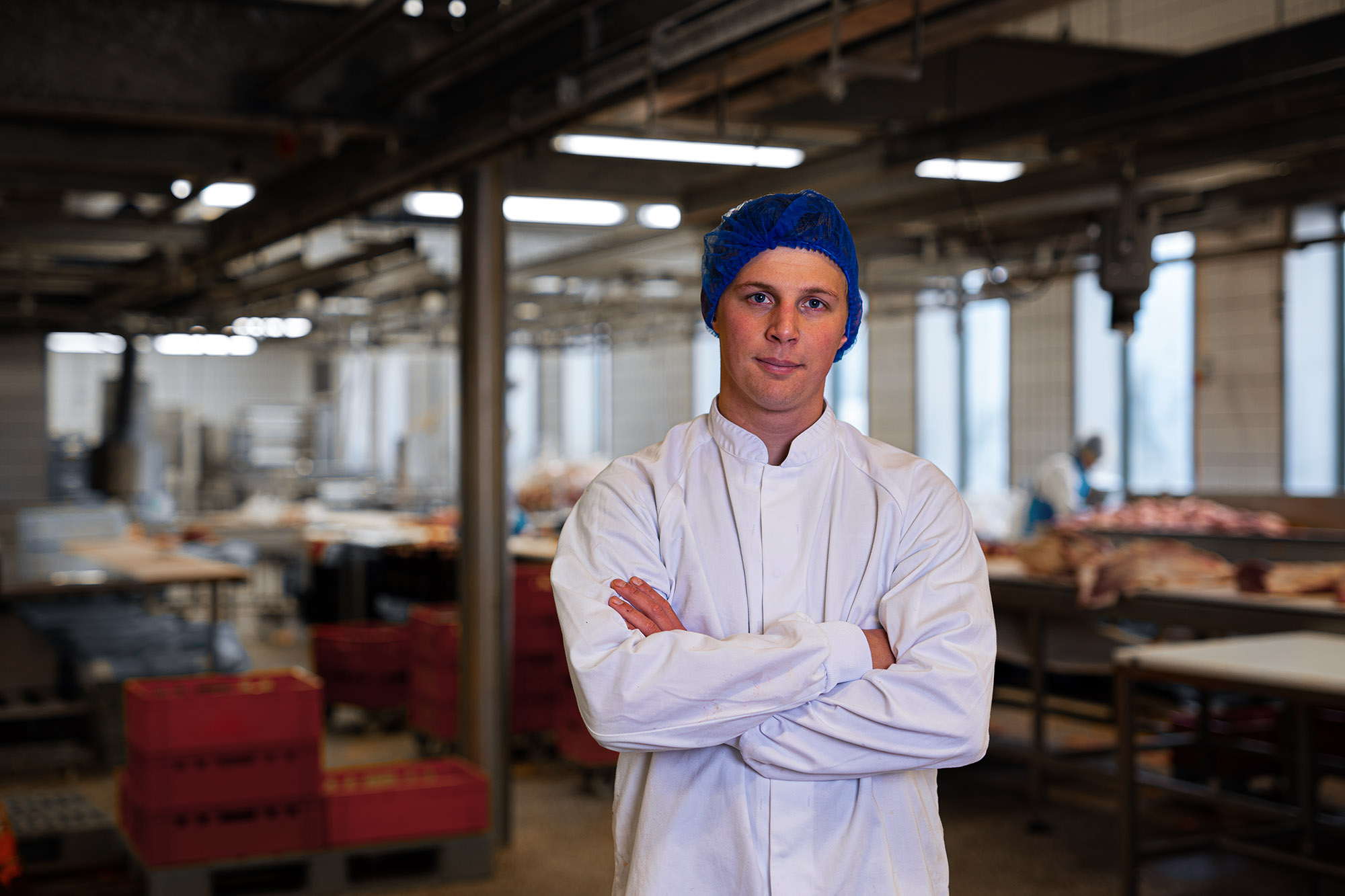 Vision & Mission
ProViande produces sustainable, good, affordable, and honest meat, which is mainly sourced regionally. In the spirit of 'farm to fork', we strive…